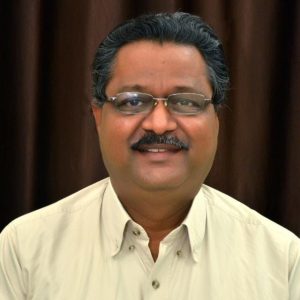 Director Principal
Dr. RAJAN SINGLA
M.S Anatomy
Government Medical College, Patiala.
Government Medical College, Patiala was started on 29th September, 1953 at Patiala, the capital of erstwhile Pepsu State, at that time a separate State from Punjab, under the Government Of India President's rule . This was the first Medical College in Pepsu State with a population of over 20 lacs. The Rajendra Hospital, Patiala, was under construction when the college started. The foundation stone of the college building was laid by Dr. Rajendra Parshad then President of India on21.12.1953. The opening ceremony of Rajendra Hospital, Patiala was performed by the Prime Minister of India, Pandit Jawahar Lal Nehru, in 1954.
Rajendra Hospital Patiala was named after the Maharaja Rajendra Singh (1856–1900) of erstwhile state. The foundation was laid down by Maharaja Yadvinder Singh on 15th April 1950. It started as a 500 bedded hospital and presently it houses1009 bedded in Rajendra Hospital Patiala and 121 bedded in T.B. Hospital, Patiala. The T.B. Hospital, Patiala has been designated as Zonal Task Force Centre of North India for involvement of Medical Colleges in RNTCP. The Hospital is also working as State T.B. Training and Demonstration Centre for the State of Punjab and U.T.
Apart from Basic/Clinical departments some super specialty departments are also functioning. Cardiology, ICCU are functioning in Medicine Dept. and Urology, Pediatric Surgery, Plastic Surgery, I.C.U are also functional. State of the Art Radiation Oncology department is functional with True Beam Linear Accelerator, CT Simulator, providing 3D CRT , Intensity Modulated Radiotherapy(IMRT) and Image Guided Radiotherapy (IGRT) facilities to the cancer patients. Psychiatry Dept. of this Institution has been upgraded. In addition to it De-addiction Centre, ART Centre /EDUSET, Telemedicine, I.T. Cell are also functional. The college has 4 hostels for UGs and one hostel for PGs. It has beautiful auditorium, vast play grounds, swimming pool, and gymnasium and college canteen. The college has a separate library building with in the campus housing IT Cell. There is an ME Cell to
The present college building was constructed in 1953 for the admission of 50 MBBS students whereas at present: – 225 M.B.B.S., 144 Post Graduate, 6 MSc.(Biochemistry, Anatomy) 50 Bsc. Nursing, 30 Post Basic Nursing, 10 Bsc. Medical (Anatomy, Physiology, Biochemistry), 40 D.M.L.T, 60 D-Pharmacy, 12 Radiographer Diploma students are being admitted in this Institution.